Hi everyone.
I will try to explain how I set up my tank. I hope you will understand everything but I apologize for any grammatical errors. let's go!...
The aquarium has 2 tanks. Mainly tank has a measure of 160 x 80 x60 cms. and, on the other hand, the sump whose measurements are 150 x 60 x 45 cms.
The estructure of the table is made of iron and then covered with wood.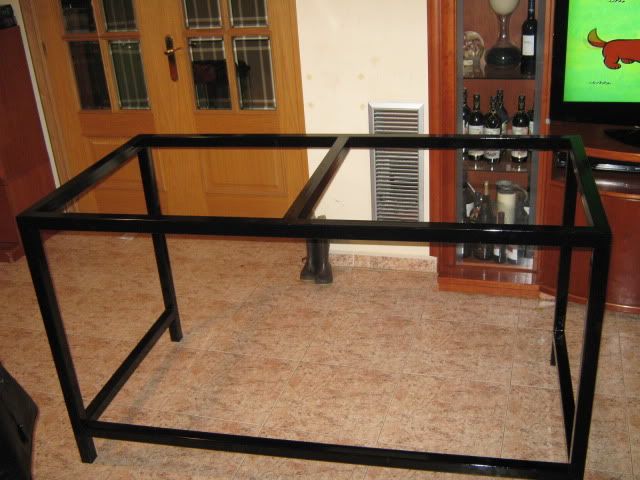 I put a board of a very dense and hard material. It´s being used to decorate the exterior walls of buildings. It is 8 mm. thick and very resistant to moisture.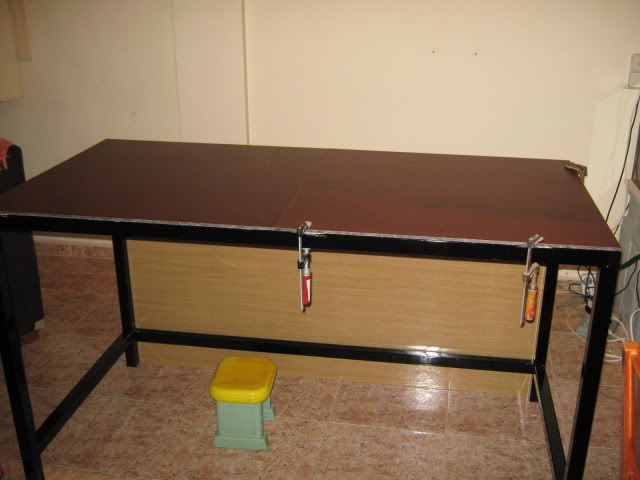 Here preparing the hole for the overflow.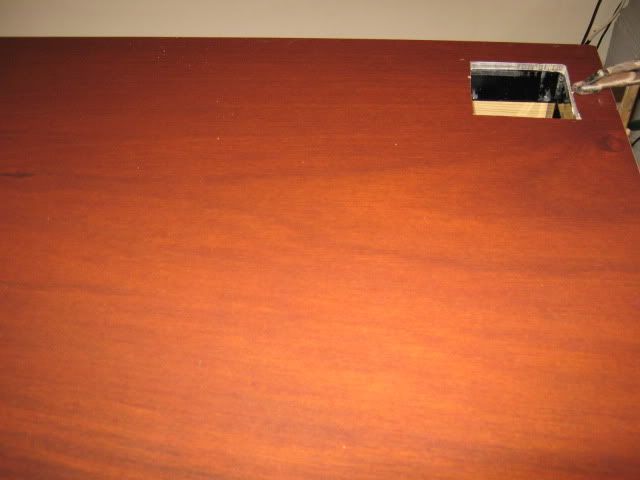 On the board I have put a foam mat.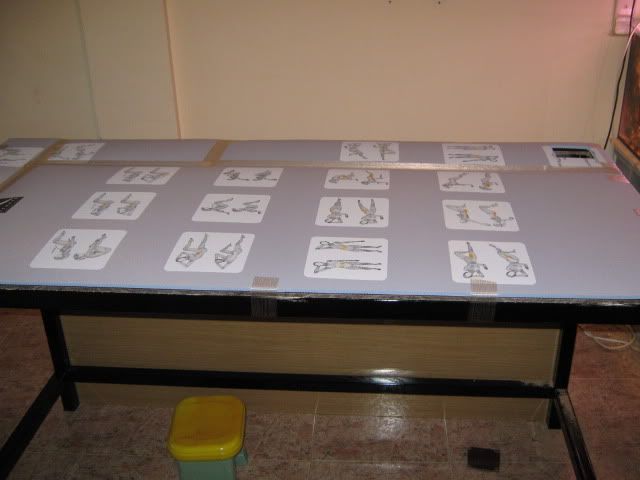 Arrival aquarium.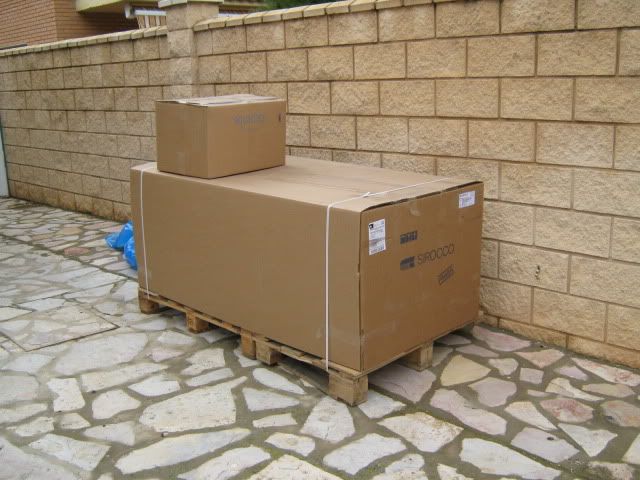 Once unpacked.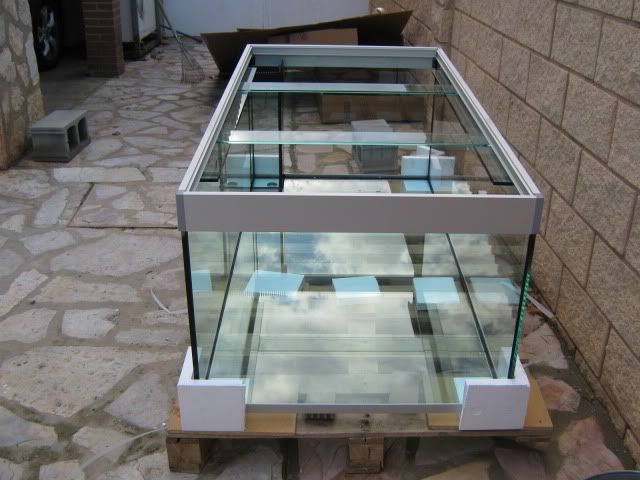 Due to the witdh of the main tank, I had to enter it at home through the window.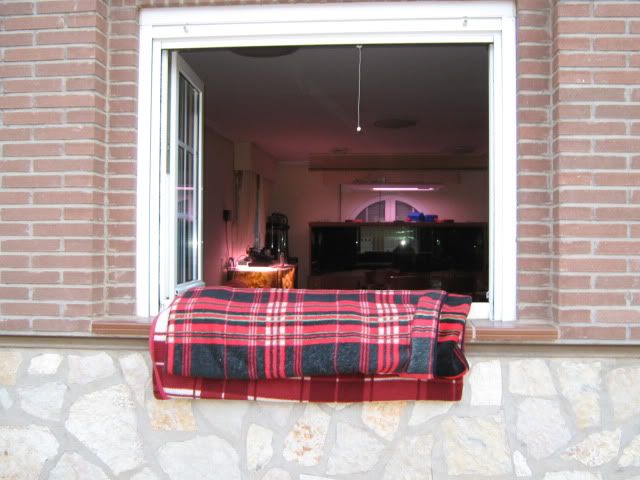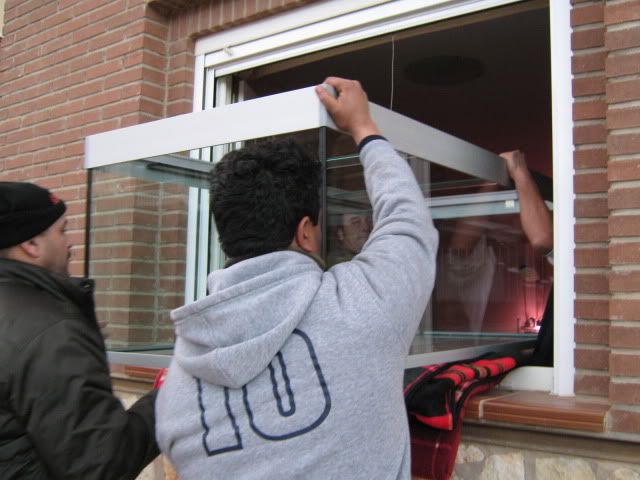 Finally on the table.
The lighting consist of a screen "Aquamedic" (2 HQI 250 watt + 2 T8 marine-glo).
The return of water to the aquarium I do with a IWAKI pump. (265 watt).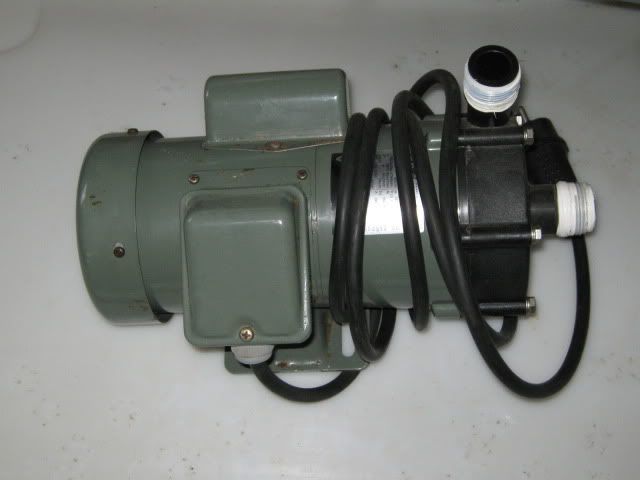 I don´t use filters, just a powerful skimmer.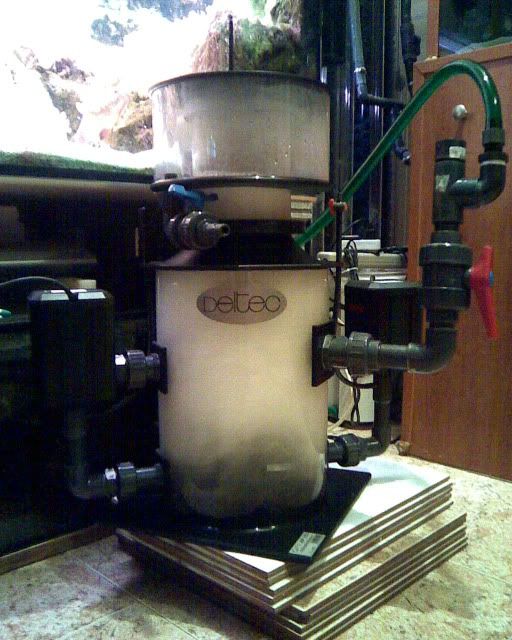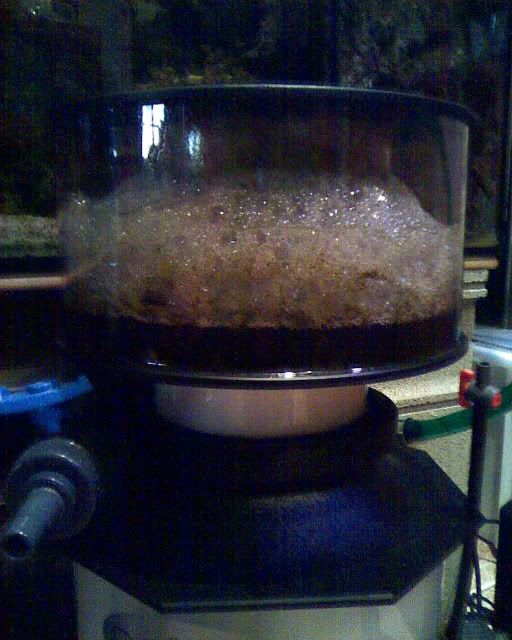 To maintain proper calcium levels and pH I use a kalwasser reactor.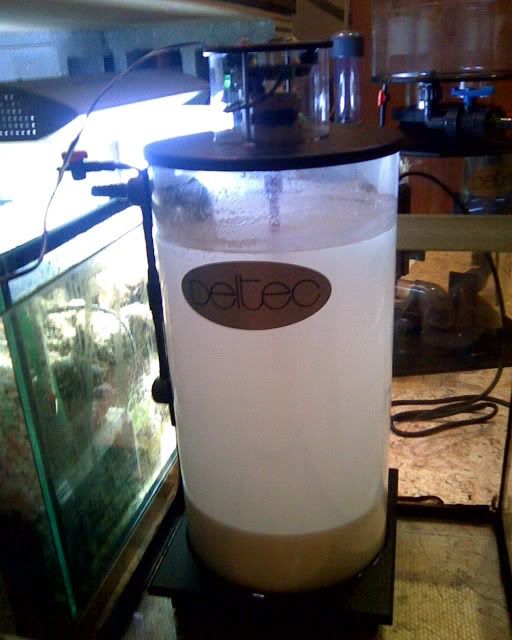 The 4 outputs of water through the rear window.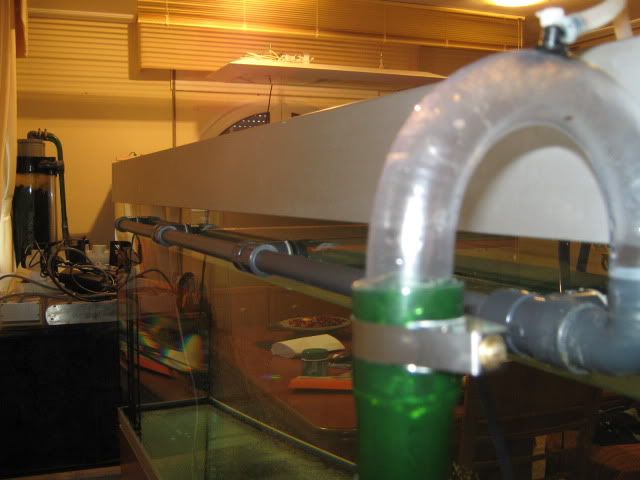 The siphon.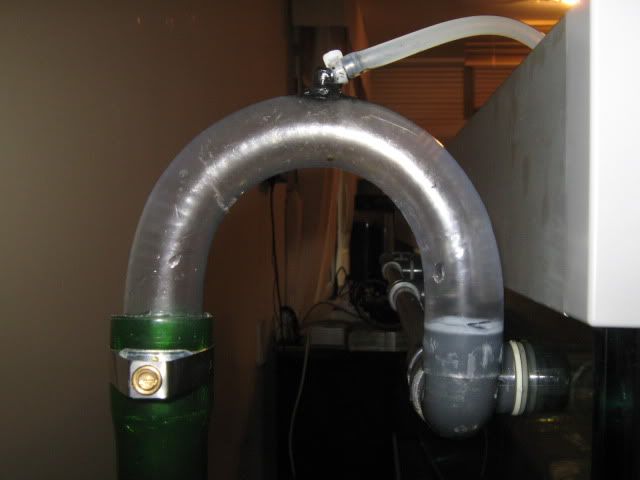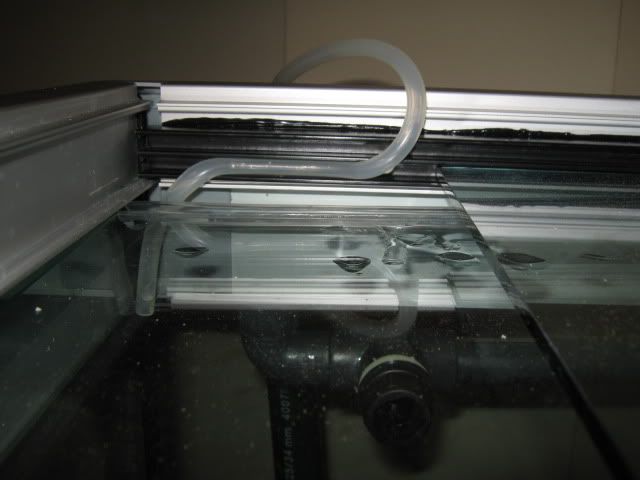 Positioning of the cables that hold the screen.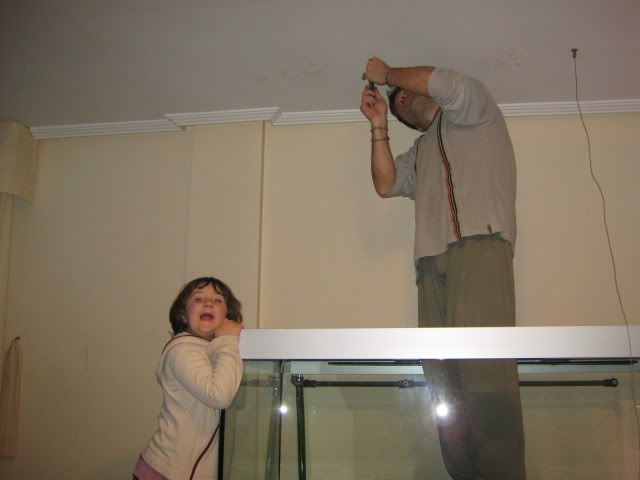 Proving.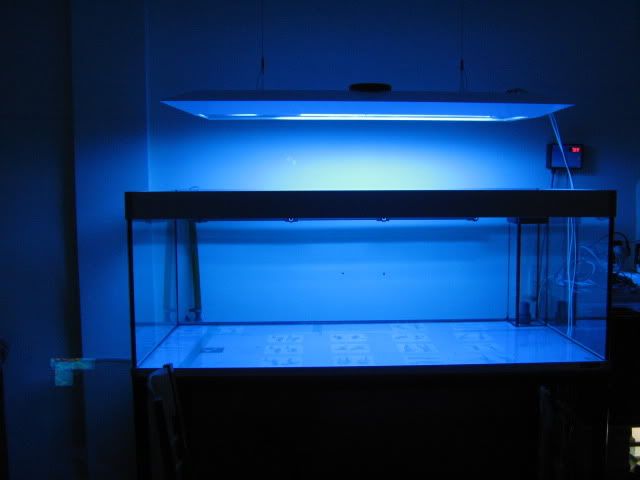 Lighting of sump consist of a creen "Aquamedic" HQI 100 watt.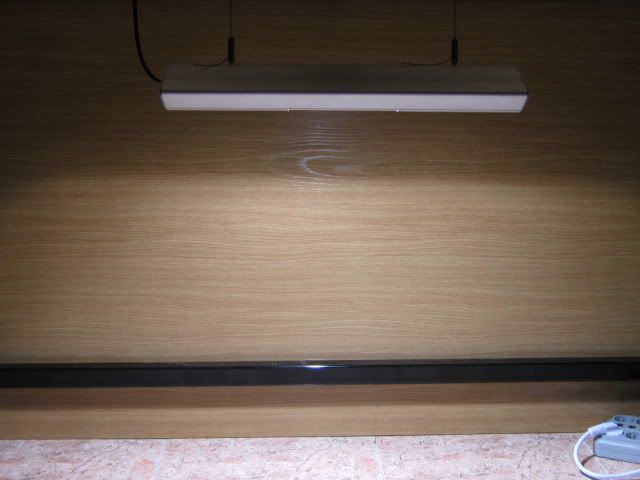 Electrical system.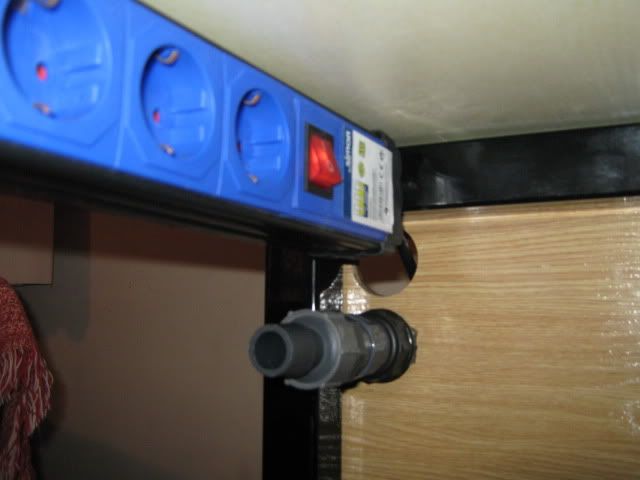 I put a stone panels of the aquarium background.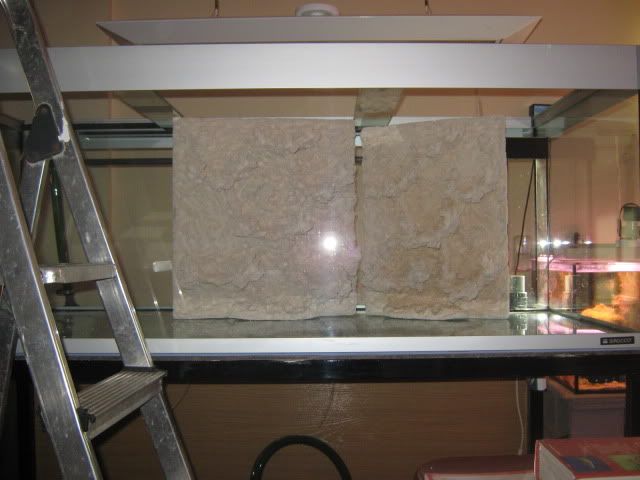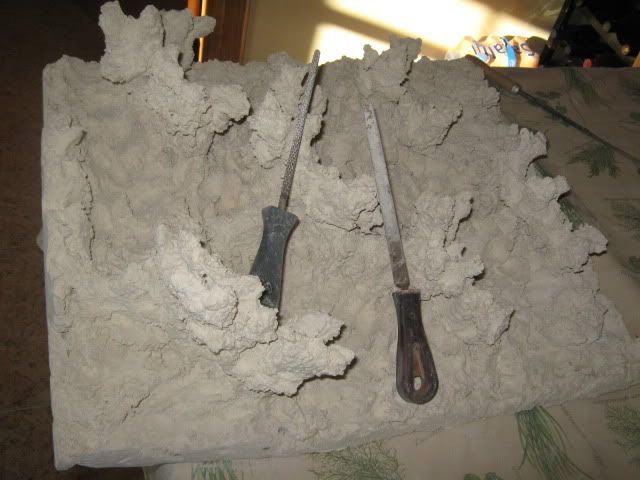 Below the skeleton of the montipora I did a cave for the moray to adopt it as home.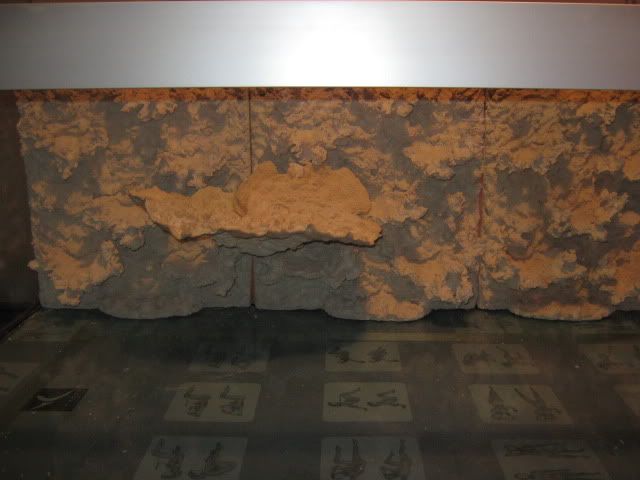 Sand washing.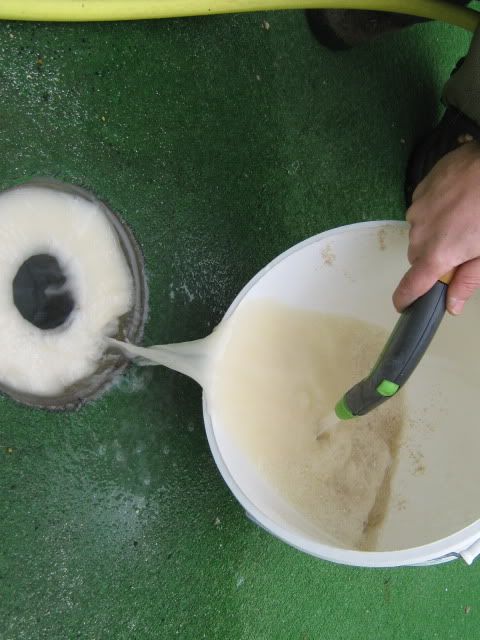 The filtration is fully biological, I carried out with the live rock in the sump and aquarium. There aren´t filters.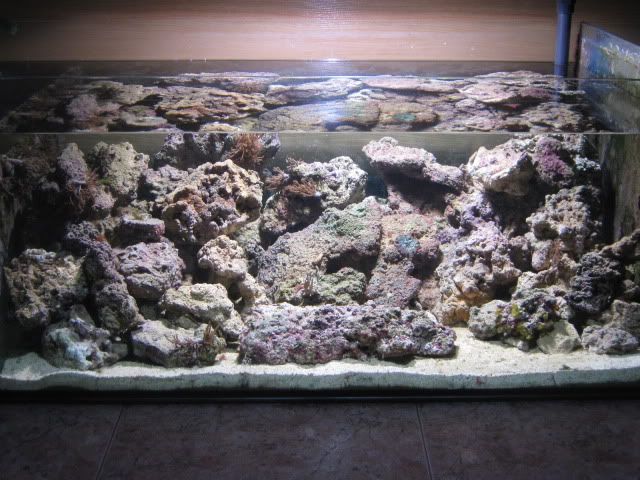 An overview.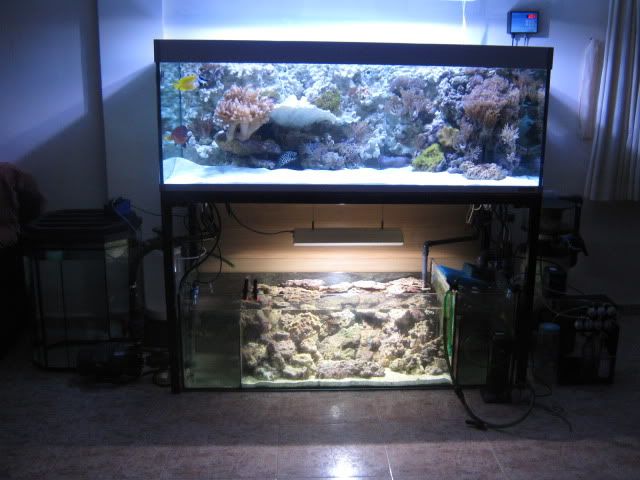 The sump is divided in 3 compartments. The one is the right, collets water from the skimmer and is where adit cheminal products because it has a very good water circulation and this helps to dissolve them.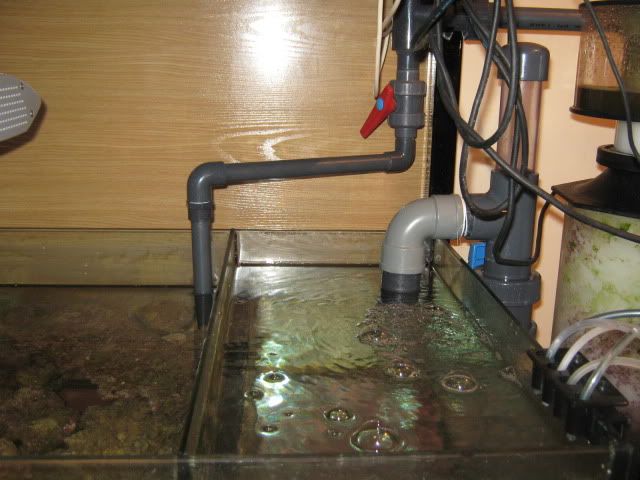 Second compartment is the central and where I place all the live rock, whose main job is to perform biological filtration.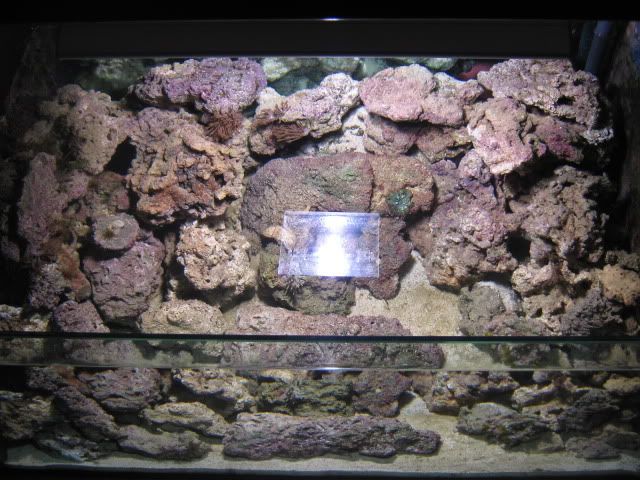 In the three are the heaters and is where the pump returns the water to the main tank. In this I adit osmosis water to compensate water evaporation.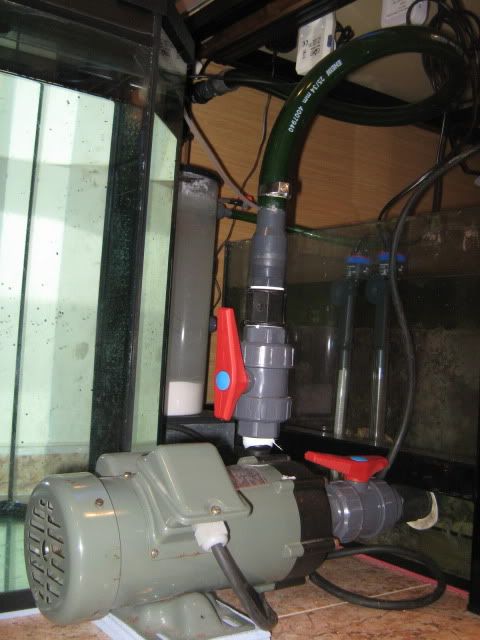 Behind the pump I have installed the kalwaser reactor and the osmotic water tank. (160 liters capacity).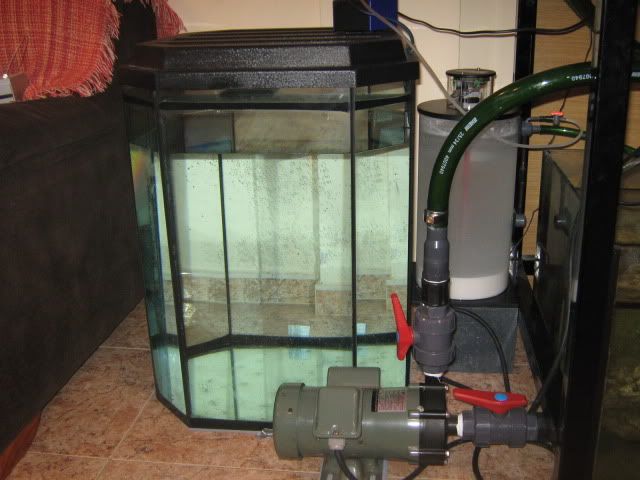 The water down the overflow follows two parts:
On the one hand, goes to the skimmer and, extra water (the pump pulls more water than it can process) will be for 2º compartment sump.
This only makes the task of creating flows and movement of water among the live rocks in order to promote biological filtration.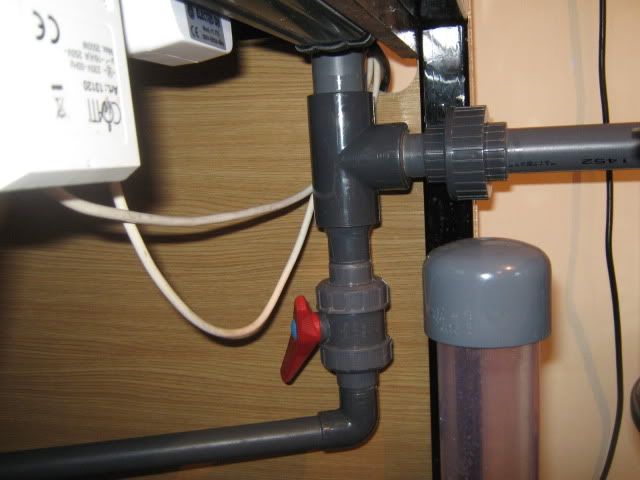 Here, you can see the skimmer and peristaltic pumps (adit chemical products). I adit:
- Magnesium sulfate heptahydrate.
- Magnesium chloride hexahydrate.
- Sodium bicarbonate.
- Sodium carbonate.
- Stromtium chloride hexahydrate.
- Potassium Iodide.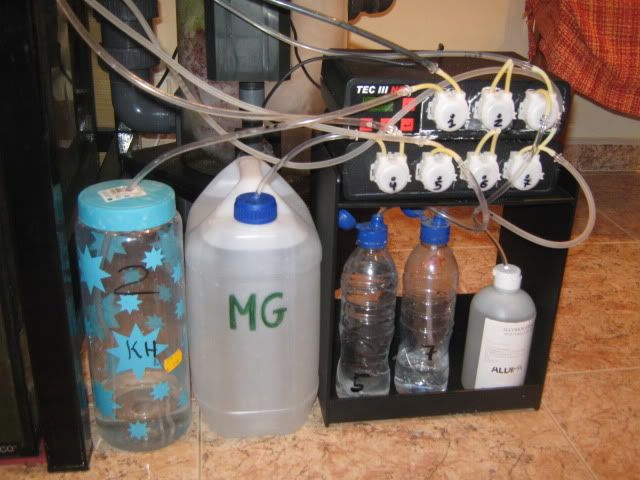 Here, the compartment 1 and the tubes of chemicals.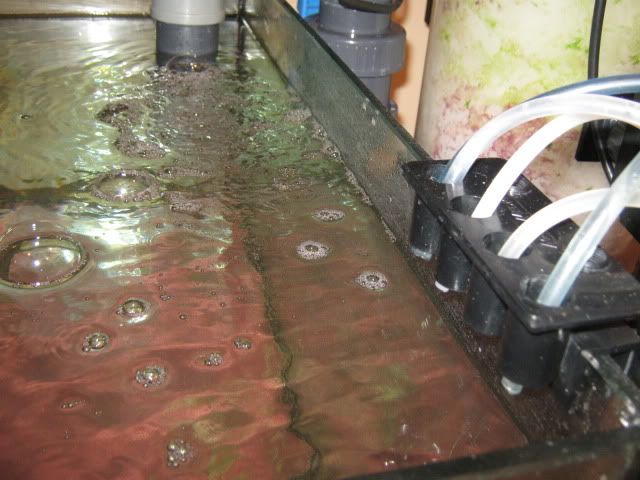 pH and redox controller: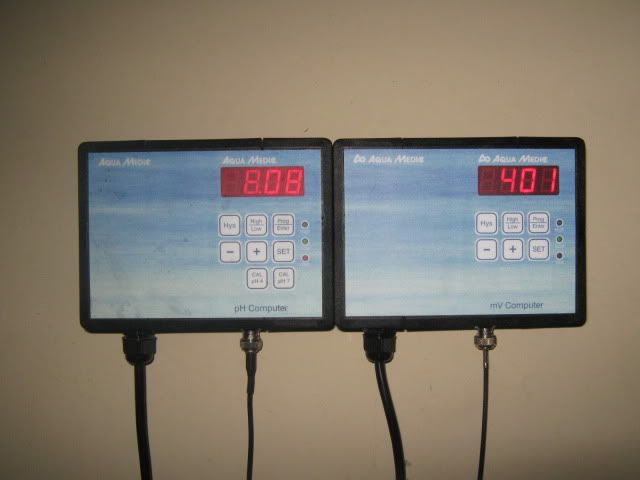 Finally and after checking everything, I installed the table: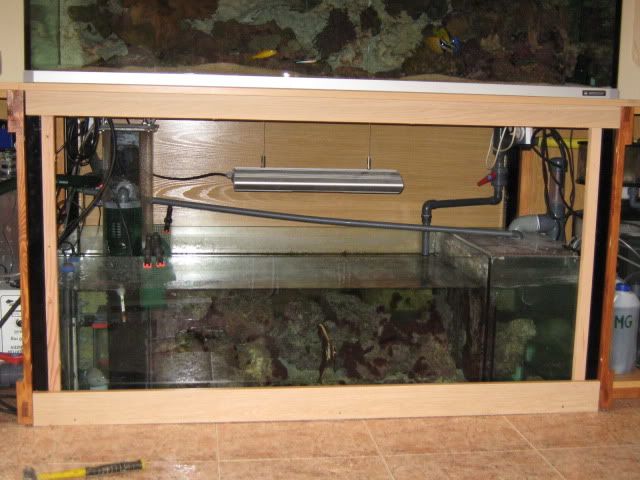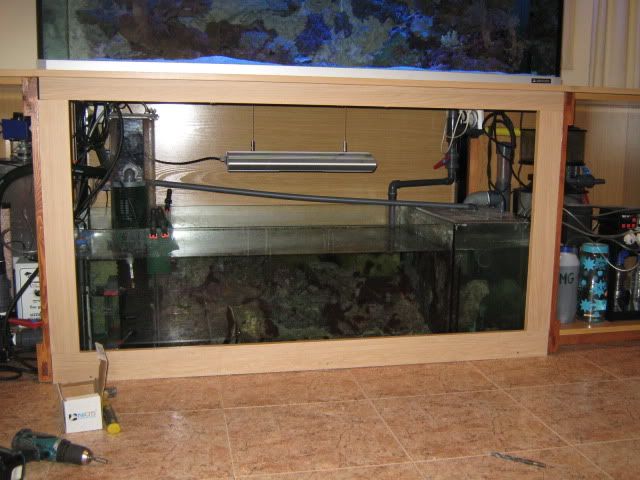 ......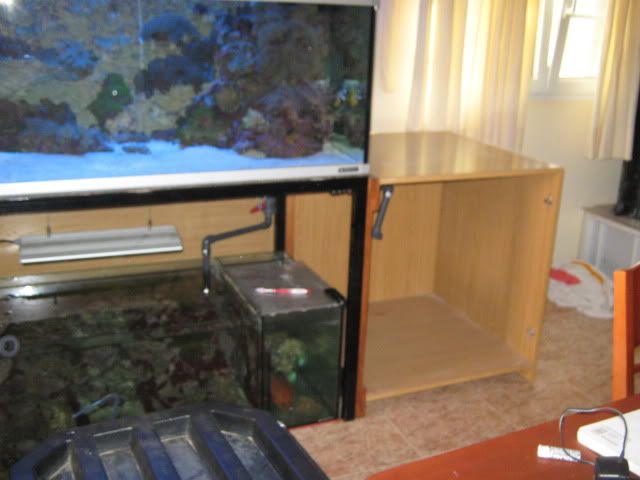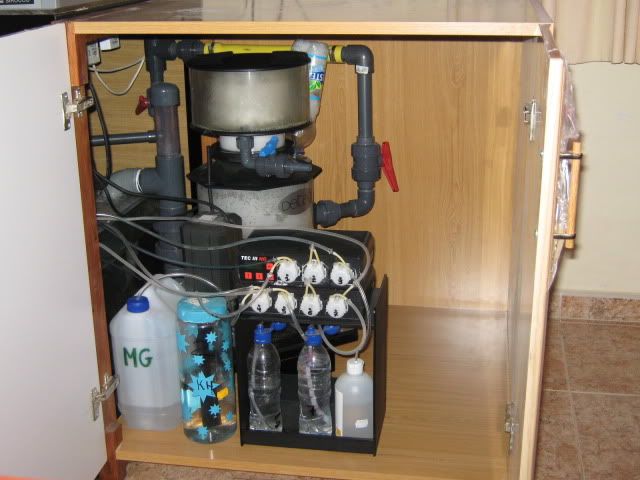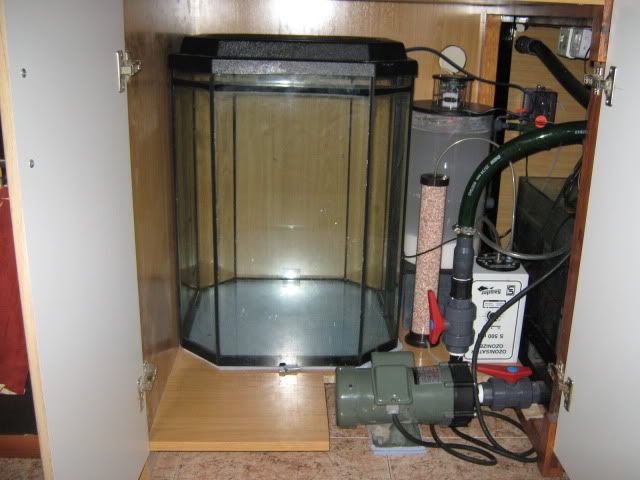 An overview: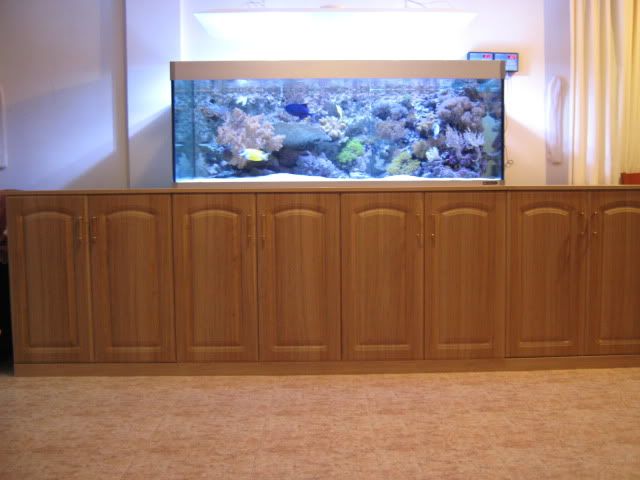 Quino.