Want to showcase your precious moments of your fish?
Here is a simple illustration on how you can upload your photos from your computer to an image hosting website "www.photobucket.com".
If you do not have a account with photobucket, here is what you can do.
Step 1:
Go to
www.photobucket.com
website.
Step 2:
Click on the "Join Now!" tab & the system will guide you thru the registration. Registration is Free!
Login to photobucket with your Username & Password. After your successful login, you may wish to save it in "Favorites" of your web browser for future login.
--------------------------------------------------------------------------------------------------------
For uploading of images/videos...
Step 1:
Click on the "Upload Images and Videos" tag to upload the desired images & videos from your computer.
Step 2:
You may wish to add title or tag to your image/video. Afterwhich just click "Save" to save the images/videos to your photobucket's album.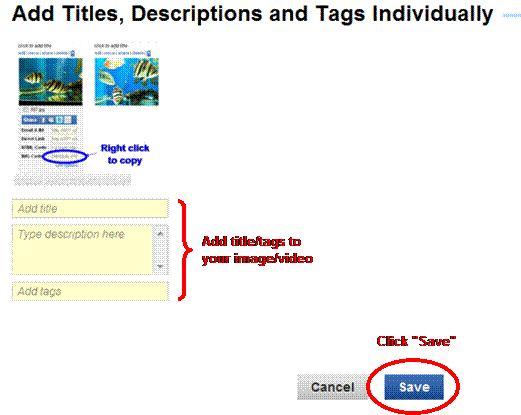 Step 3:
Click on the IMG Code of the desired image/video & perform Right Click to select "Copy".
To perform multiple selection of your images/videos, just press & hold down the 'Ctrl' key on your keyboard to select your images/videos.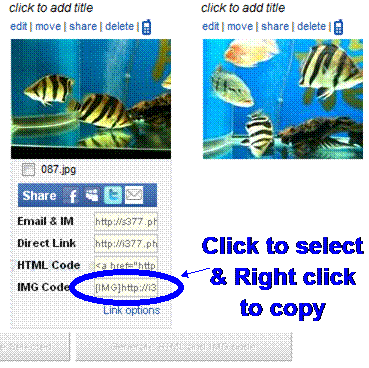 Step 4:
Go to ArowanaFishTalk forum to create a Thread/Post & paste your selected images/videos in there (Shortcut: Ctrl+V).
You may wish to click "Preview Post" first to check for any mistakes before posting it.
The End.